Find more Unique Tours, Crafty Workshops and Foodie Heaven Experiences near you only on Funzing!
Try it now!
10,022

activities

|

108,826

participants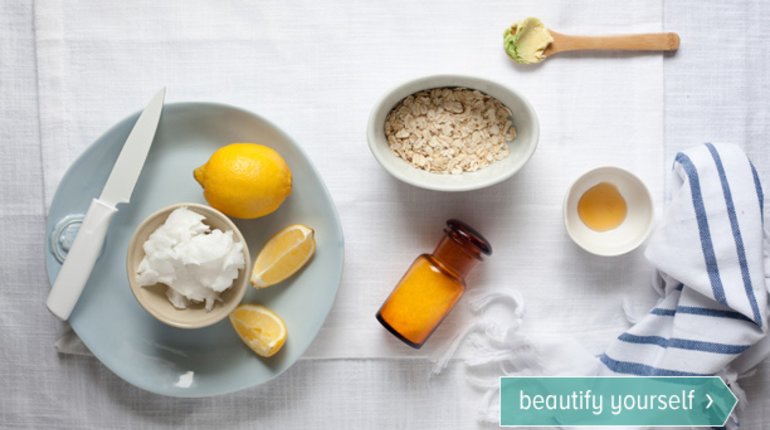 Make Your Own 100% Natural Beauty Products
348 guests joined
Scovell Road, London, SE1 1QQ
(Exact address will be provided after booking)
Suitable for: Kids ( from age 15 to age 17 ) / Adults /
1.What services does your business offer and what makes your business stand out from the competition? Midas Touch Crafts which was set up in 2012 offers a wide range of ove...
More Info »
This Funzing Experience:
Interested to learn how to make homemade, organic, 100% natural beauty products? Want to make the perfect gift for a friend or fed up of spending so much on your beauty products? Environmentally aware or just love being a bit crafty?

Join Naz for this unique and exciting experience where you'll learn how to make an array of different beauty products and of course take them home!
Word on the street is that Naz runs some of the best crafting workshops in the UK – not to mention the value for money!
All you need to bring is a smile. Be prepared for a fun-filled day where you'll learn a lot but also get your hands dirty in a relaxed informal environment!
You will learn about:
The different types of beauty products
Understanding 100% homemade organic beauty products
Health and Safety
Scenting beauty products properly and non-chemically
Using colouring properly
Finishing touches to package up as gifts or to sell
Understanding essential oils
Getting to grips with carrier oils
You will depart the workshop with an incomparable collection of handmade beautiful beauty products to proudly use or give away as gifts and the confidence to create many more. Naz has many ideas for how to turn your new skills into a business which she can share with you on the day!
The products you will make are:

Please note: Due to the non-profit making nature of Naz's experience, booking details may change closer to the experience date. The events are always held in 1 of 2 places you will be sent both locations which are only a 5 minute walk from one another. BUT You will be notified of your location via email closer to the time!!
Read Less
Interested to learn how to make homemade, organic, 100% natural beauty products? Want to make the perfect gift for a friend or fed up of spending so much on your beauty products? Environmentally aware or just love being a bit crafty? Join Naz ...
Read More
Experience includes:
Learn all about 100% natural beauty products
Introduction into understanding about different oils, scenting and colouring products and packaging
Opportunity to turn your new skill into a business 
Meet new people
Past Funzing Participants:
Aahuti

Naz is very knowledgeable and shared so much good content which made the event good value. If that extra content had not been shared then I feel that the event is too expensive for what it is given the quantity of products you make and given that a lot of time is spent just sitting and waiting and listening. Personally I would have found the event more enjoyable if it were more interactive and there was 3 hours of sitting down with very little to actually do. This doesn't take away from the event itself - it was great content and a very good idea for an event but I just feel the setup needs to be different to get more out of it.

Noe

The time went really fast. The place and the experience was very than expected, did not have a clue there would be so much people, being a rainy Sunday, they organised very well. There were 6 people per table and took really care of individuals going on our own (as myself). I felt very comfortable and enjoy the time with the group I was set in. Very informative, and useful but unfortunately we could not make it to all what we were planning to do so worth coming back! =D

Chantal

Naz is really lovely and funny, and the experience was nice. However, it took ages for the session to be set, and we lost almost one hour because of that. In addition, Naz tends to speak too much. It's nice hearing her personal stories, but she should make it shorter, so we really focus on the course. I also recommend smaller groups, so each person can produce more than small samples and products that fit better their needs (skin or hair type).

Donna

Many Useful tips shared

amywithey@hotmail.com

Great fun learning whilst raising money for cancer research. Definitely recommend it.

Zoe

Practical and super fun. Lovely atmosphere created largely by the wonderful host Naz! I thoroughly enjoyed the handy hints that were thrown in for free! I'd definitely recommend this for a hen do or girls party. Thank you.

Shiva

I really enjoyed the workshop with Naz! She is fun and entertaining and I learned a lot. Beyond learning how to make the products advertised, she had loads of other helpful tips on things like natural teeth whitening and hair care.
Scovell Road, London, SE1 1QQ
(Exact address will be provided after booking)
Closest tube: London Bridge/Waterloo/Borough